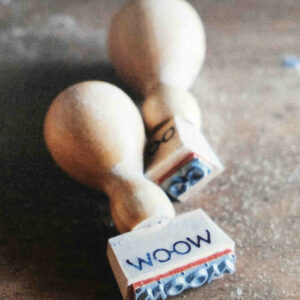 Iets speciaal voor jou laten maken? Het kan!
Vaste collectie
Misschien is iets uit de vaste collectie niet op voorraad, geen probleem, ik maak het graag bij en neem contact op zodra het af is.
Een afwijkende vorm, maat, motief of kleur
Misschien ben je geïnspireerd door wat er in de winkel staat, maar wil je nét iets anders. Vaak is dat mogelijk, maar moet worden bekeken wat de kosten voor ontwikkeling zijn. Misschien moet er een nieuwe mal/vorm worden gemaakt? Of een nieuwe kleur worden ontwikkeld? Is er een 'prototype' van vorm of kleur nodig? Ik geef vooraf aan wat de kosten zijn, om verrassingen achteraf te voorkomen.
Gepersonaliseerd
Hoe leuk kan het zijn om iemand en mok cadeau te doen met zijn of haar naam erop. Of met zijn of haar hond of kat erop afgebeeld. Ik maak zoiets graag voor je! De prijs wordt van te voren overlegd en is nooit een verrassing achteraf.
Herinnerings-urn, groot of klein
Soms voelt het niet fijn om voor een overleden dierbare (en dat kan ook een dier zijn) een 'standaard' urn te kiezen. In zo'n geval maak ik graag iets heel persoonlijks. Kleuren, afbeeldingen, zelfs foto's, teksten, het is allemaal mogelijk. We bedenken het samen en kunnen het zelfs, als je wilt, samen maken.
Wanneer is het klaar?
Iets in klei maken kost tijd, tijd om te maken, tijd om (langzaam!) te drogen, biscuit bakken, glazuren, glazuurstoken. Vanzelfsprekend wordt ook aan duurzaamheid gedacht en gaat een werk niet 'alleen' in de oven, maar spaar ik net zolang werk op, tot de oven vol is. Dit betekent dat het soms wel even duurt, voor iets klaar is. Van te voren wordt aangegeven waar je rekening mee moet houden. En tussendoor wordt je middels foto's op de hoogte gehouden van het proces!